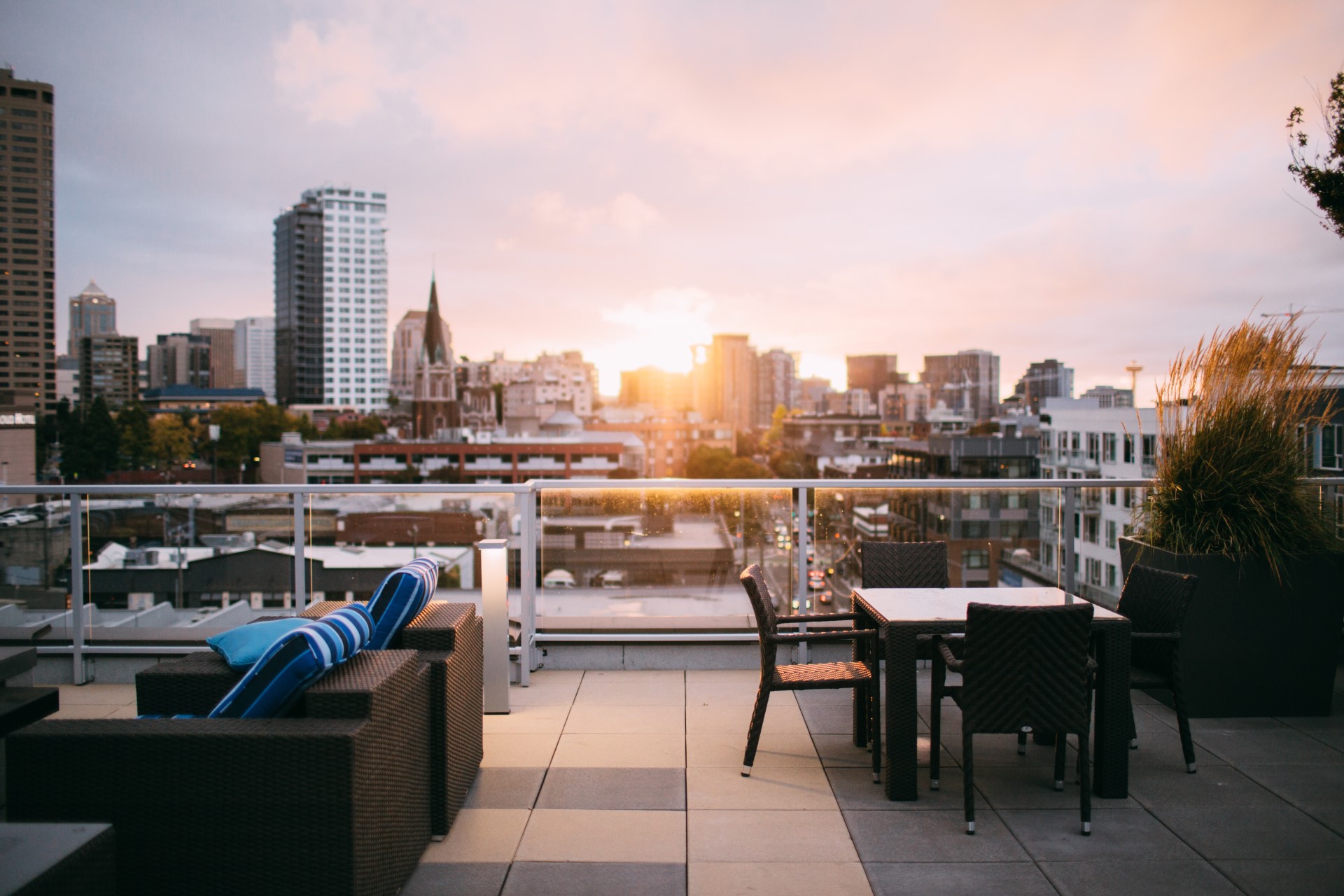 Green roofs represent a significant upfront cost, but what if you could get that money back sooner? Here are a few ways to make your green roof pay.
Everyone loves the look of a green roof.
Or at least, everyone should love the look of a green roof. And anyone who doesn't probably needs to be committed. But hey, we're biased.
Point being, any roof that has the capacity to support green infrastructure is a good candidate for the increased stormwater management services, detoxifying and cooling abilities, and serious aesthetic appeal offered by green roofing.
Only problem: Them things are expensive.
Most people stop here, assuming that they can't afford a green roof "right now" … or possibly ever. But that's not taking into account the many options available for decreasing the upfront burden, as well as upping the roof's ROI over time.
It's time to consider both. Here's how to make your green roof pay today.
Reduced Energy and Stormwater Costs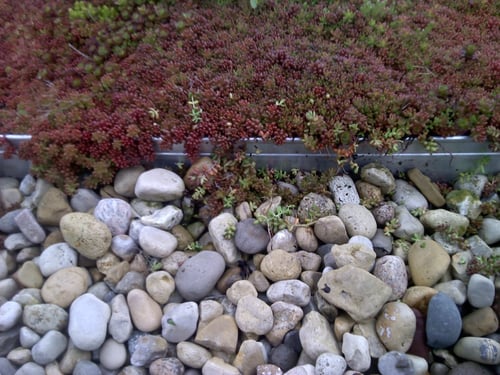 First up in How to Make Your Green Roof Pay 101 is understanding that green roofs provide significant benefits when it comes to both stormwater management and energy costs.
Stormwater management is no joke. Polluted runoff "is the number one source of contamination to California's renowned waters," putting its $9 billion beach economy in jeopardy and causing an estimated $21 to $51 in healthcare expenditures. A New York study estimates that each cubic foot of unchecked stormwater costs downstream residents $1.20. That's a lot.
If you're the type of concerned citizen with whom we love to work, we know you're totally into stormwater solutions that save big bucks for people and businesses downstream. #karma
Also, there's the energy factor. Due to its cooling abilities (which helps cities fight the urban heat island effect), a green roof can save 10-15 percent of energy costs on rooftop systems as well as the floor directly beneath the roof.
Increased Property Values
Green roofs also offer an immediate boost to property value. According to one study, installing a green roof can raise property values 7 to 11 percent. That's a big deal, especially if you plan to sell the building in the next few years.
It's an even bigger deal when you consider that those property value hikes are conferred on surrounding buildings as well – yep, up to 5 percent!
That's not the only way to make your green roof pay, though. Green infrastructure also increases rental rates by as much as 7 percent. If you're a landlord or manager looking to revitalize a sagging rental return, a green roof could be the solution. Even though the upfront cost can still prove steep, it can pay itself back with increased income in a surprisingly short amount of time.
Credits, Grants, Discounts and Greater Construction Allowances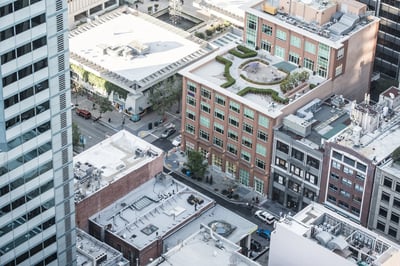 As Marketplace reports, "some cities are experimenting with financial encouragement. For example, Austin lets developers build more floor space if they include green roofs. And Seattle gives out credits and discounts for rooftop gardens."
We're not just talking large municipal or corporate structures, either.
"Properties that take advantage of that credit range from single family homes to a regional airport," Seattle Urban Designer Dave LaClergue told Marketplace, "so they're very different in size and scale."
The takeaway for you: It doesn't matter what kind of building you're looking to outfit (or design); you can still make use of these financial incentives. Some cities will give out grants to build green roofs, while both state and local government might offer tax breaks on green building.
The point: Always check what's available before deciding a green roof is too expensive.
Revenue-Generating Amenity Space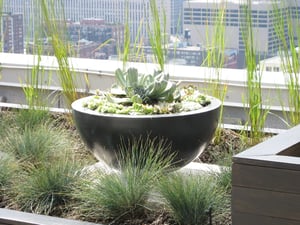 Perhaps the most obvious way to make your green roof pay quick is to install a restaurant, coffee shop or other amenity space in its midst.
That's not an option for everyone, but it has serious possibility for those who have a decent amount of square footage and the ability to install the other necessary equipment. This is an even better approach to making your green roof pay for those who are designing new buildings (though it's also possible to retrofit a roof for this purpose too).
At the end of the day, there are a lot of approaches. The best bet is to get in touch with an expert and learn more today. That's us, so don't wait!