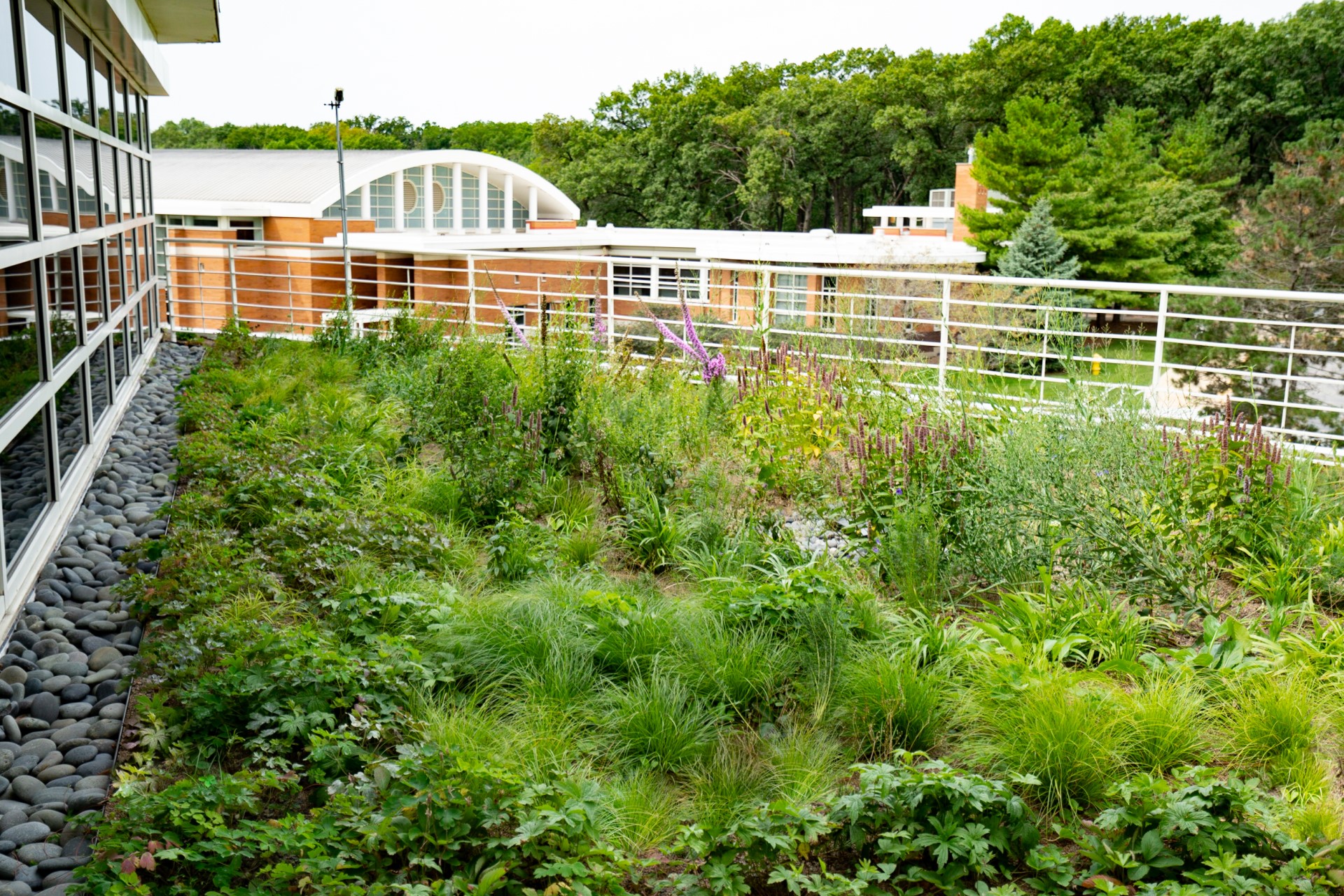 In partnership with the Village of Orland Park, the Ecogardens team developed a novel model of green roof construction. Not to brag, but this consultation-based approach to green roof design and installation is something we need more of.
Download our FREE infographic explaining the benefits of green roof consulting.
Here at Ecogardens, we like to be groundbreaking.
Not just in the literal sense (although we do enjoy the prospects of a fresh project), but also in the figurative sense: If we can put a novel spin on an old model and make it work better, why wouldn't we?
That's why when the Village of Orland Park reached out to us to build them a green roof, we came back with a truly collaborative idea: Why not work together?
Our thinking was simple: If we could save the city money, impart ecologically conscious ideas to city workers, and create an amazing municipal amenity space all at the same time ... obviously we're going to, right?
... Right? RIGHT.
So that's exactly what we did. From the first foray into design through to the last native planting – and the ongoing tweaking that is a part of any stewardship contract – we have put our very best ideas into this project.
It stands to reason, therefore, that we had to tell you all about it. If you are considering a green roof, but want to cut costs and learn lots, we've included all our secrets below.
Read on, or download our beautiful infographic to share with family, friends, colleagues, peers and fellow restaurant-goers. (Okay, maybe not that last one. It's lunchtime; sue us.)