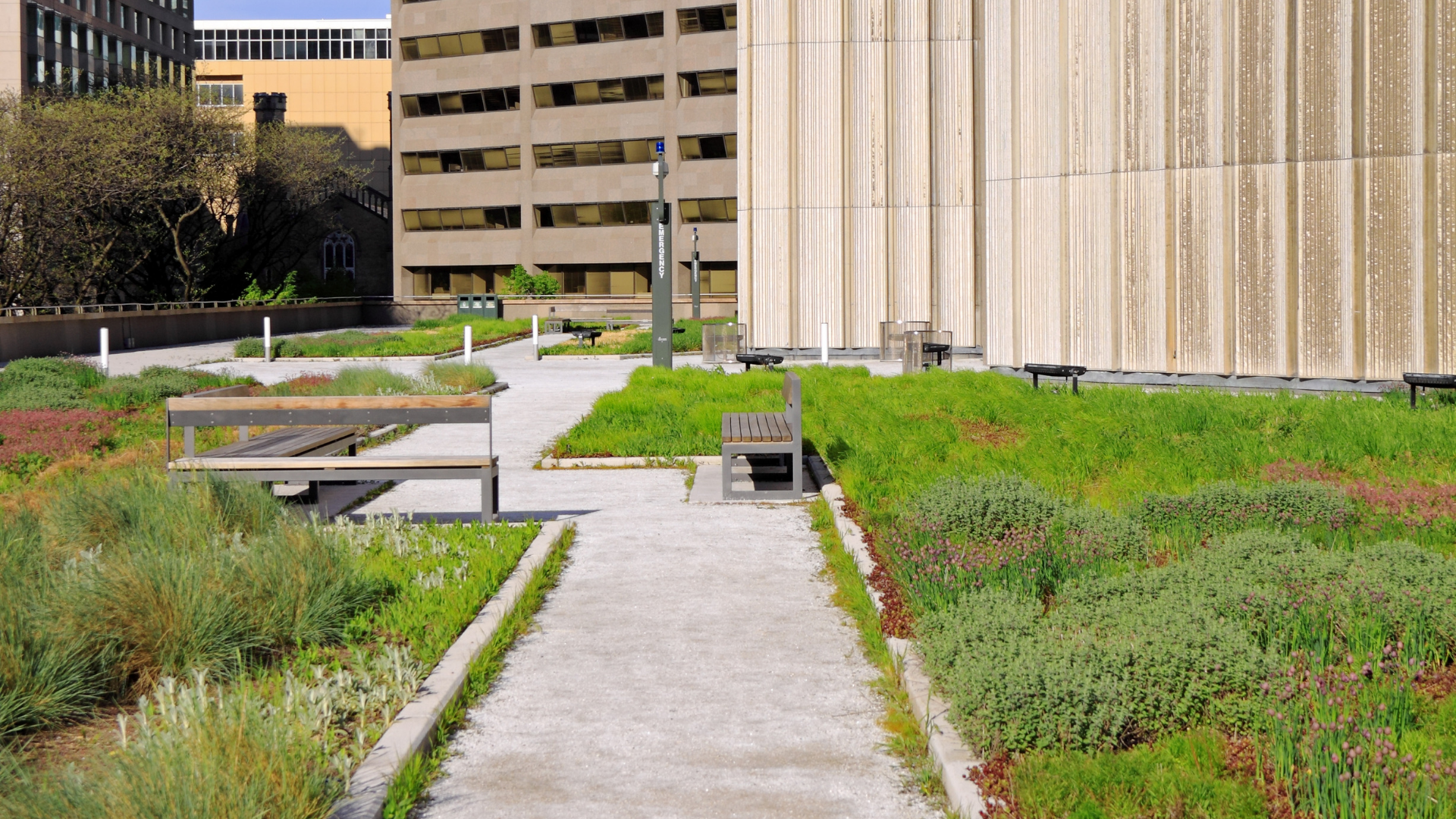 Making the decision to install a green roof on your garage, deck, municipal building or commercial structure is a big one, with a lot of factors involved. Here's a quick look at the reasons why you would.
Green roofs have, like, a great rap.
Everyone knows they look awesome. Most people know they're "good" for the environment, even if they're not clear on how. And many people are aware of their amazing abilities to soak up stormwater and clear pollution from the air.
While green roofs are one of the absolute best stormwater solutions we have in our cities today, though, you might not feel as good about the costs involved.
Which leads to a big question: Should you get a green roof? Or save that money for, like, a hundred classic Nintendo 64s?
(We don't know. Just a thought.)
Luckily for you, we're here to answer that question today.
Who Benefits from Green Roofs?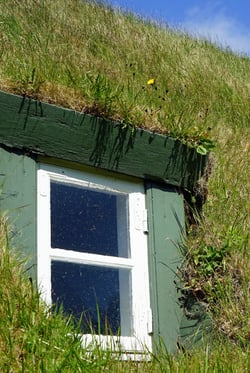 There are a number of fantastic reasons to get a green roof. People who most commonly benefit from green roofs are those who:
Are looking for energy savings: Getting a green roof can provide energy and financial benefits
Want to inspire others: We see a lot of companies and individuals getting green roofs because they're intent on inspiring others. This is especially true for large companies or environmental organizations.
Want a great hangout: Whether you want to bring in rooftop restaurant customers or just want somewhere for your employees to read a book at lunch, green roofs are an amazing way to trade bleak rooftop for a soothing escape.
Are considering a green roof to cover a smaller area: If you have a green roof that's a bit smaller, around 500 to 1,000 feet, a green roof is a great opportunity to do something for the world without paying out the big bucks.
Best of all, if it turns out you love it, you can expand your rooftop – an especially valuable strategy for organizations that have a lot of rooftop to cover but want to start slow.
Who Should NOT Get a Green Roof?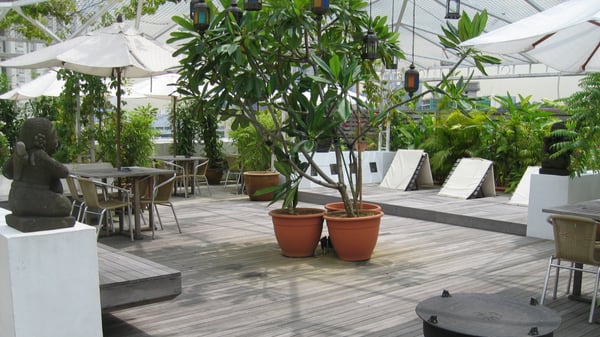 As much as we love green roofs and want to see them on every rooftop citywide, from 4 square feet on up, we know that not everyone will benefit from them in the same way. Our intent is always to find the best solution for each client, and in the interest of honesty, we do discourage some from pursuing green roofs.
Folks who shouldn't get green roofs include those who:
Care about a lot of seasonal color: If you want bright colors in spring, summer and fall, a green roof isn't the way to go. Natives are more muted, though still very beautiful. (More so, in our humble opinion.)
Have leaking rooftops: Okay, we shouldn't have to say this, but if your roof is leaking, don't get a green roof. Instead, have a professional sort that out, then come to us for an awesome rooftop oasis.
Are staying five years or less: If you're leaving your current building, whether residential or commercial, you probably don't want to invest in a green roof. You can't guarantee that the next person will keep it up, so it could be money wasted.
Can solve the problem less expensively: If you're all about stormwater, you might want to check out other, more affordable stormwater solutions
Don't have the structural capacity: Need we say more? Let's not collapse your roof today, people!
How to Get Started with a New Green Roof
The best way to get going on a new green roof is to talk to a reputable company today.
At Ecogardens, we have more than 30 years of experience creating environmental solutions to common urban problems, and green roofs are one of our most reliable stormwater management tools. We'd love to bring that experience to you next.
Ready to get in touch?