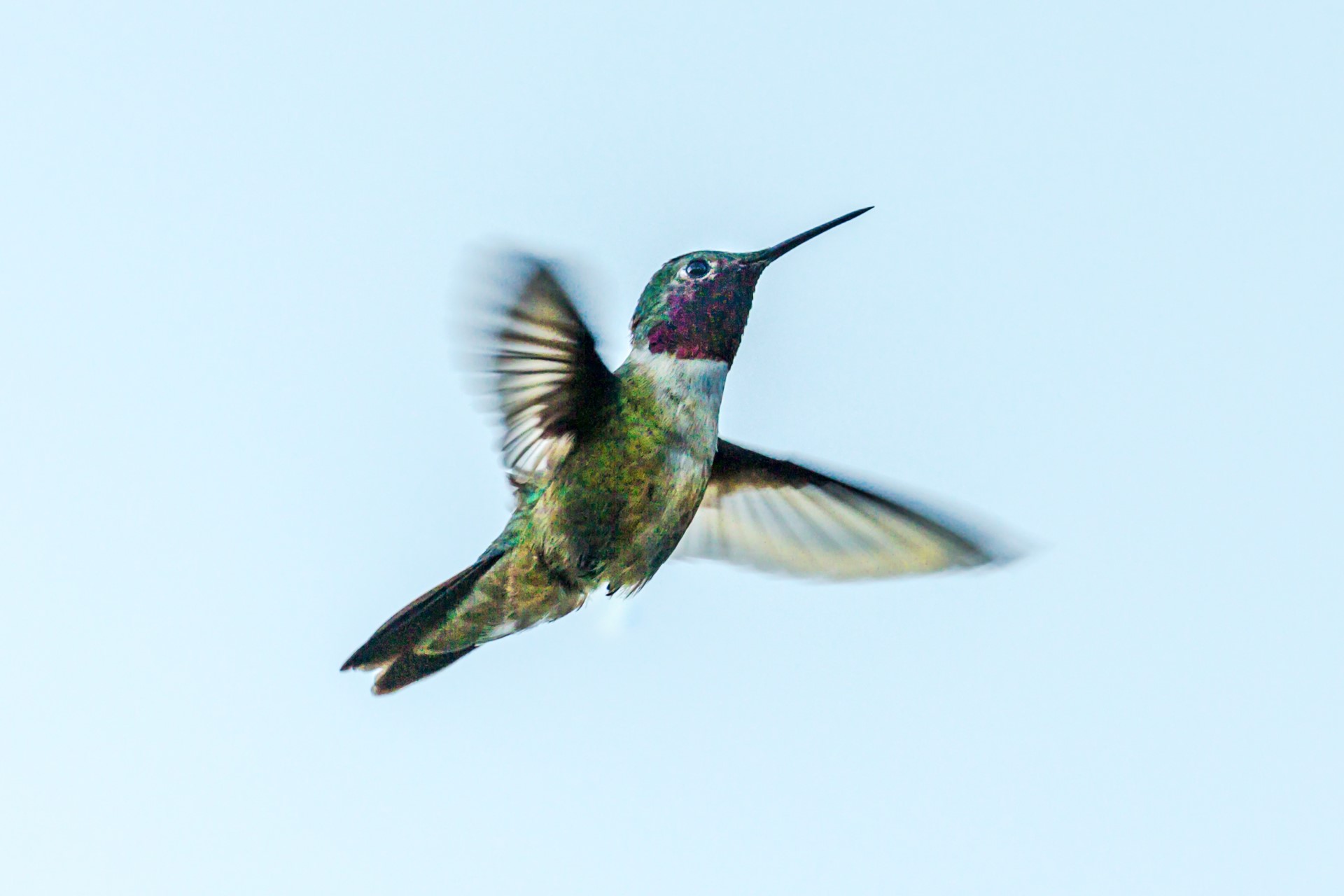 These jewel-bright birds do more than dress up your bird feeder in the winter months. They also perform valuable pollinating services, so we would do well to help them out.
Toss off the word "pollinators," and almost anyone will conjure up the image of a bee.
Usually a honeybee.
Probably fuzzy with yellow pollen and sitting on, like, a sunflower or something.
That's not to say bees aren't important pollinators. We merely mean to point out that this is a limited conception that fails to do justice to pollinators as a group.
Exhibit A: hummingbirds.
These flying gems gather pollen on their heads as they flit from flower to flower, helping fertilize them and propagating new generations of the plants on which we depend. Birds as a whole represent 2,000 species of pollinators, with hummingbirds making up a sizeable percentage of those.
While putting nectar out for hummingbirds is a wonderful winter tradition, and can do much to keep them strong and well, we must do more. It's time to give these tiny birdies habitat, shelter and real flowers on which to feed.
And that means using horizontal space more effectively in our cities.